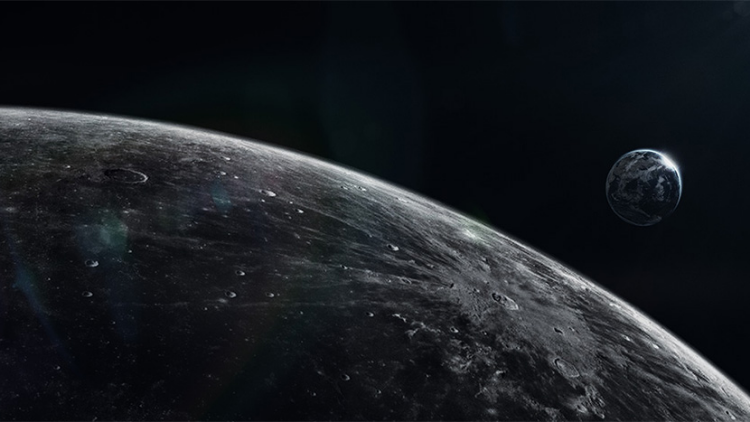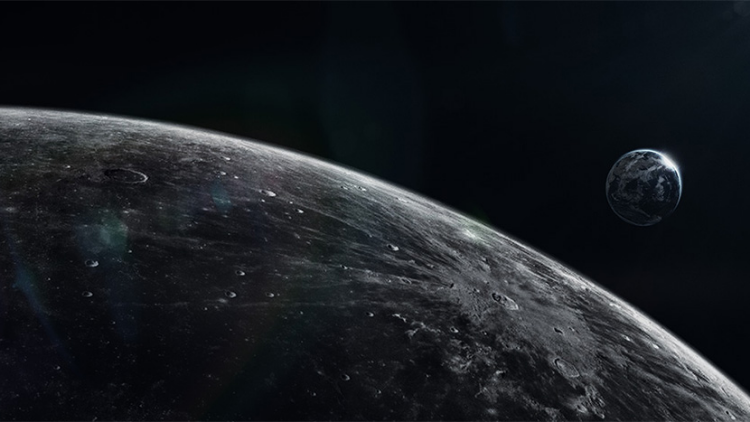 HAKUTO-R
Mission 1
Let's go to the Moon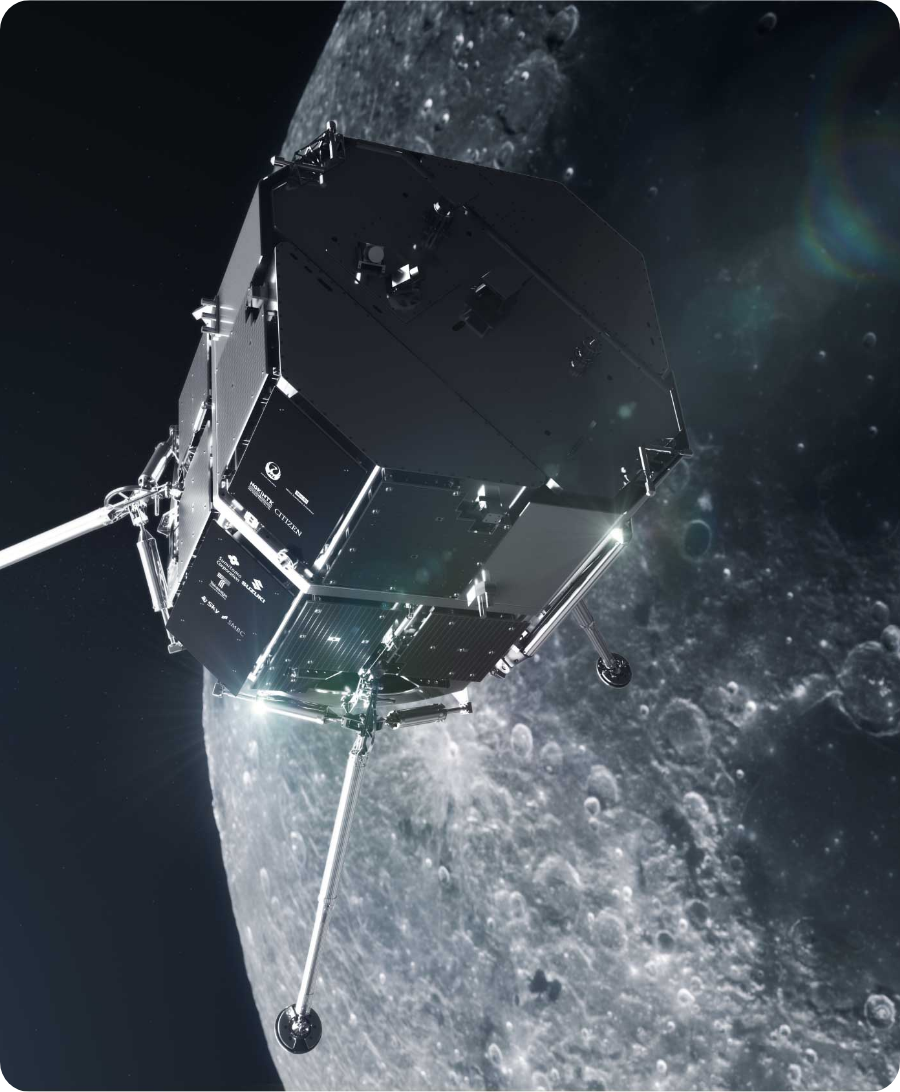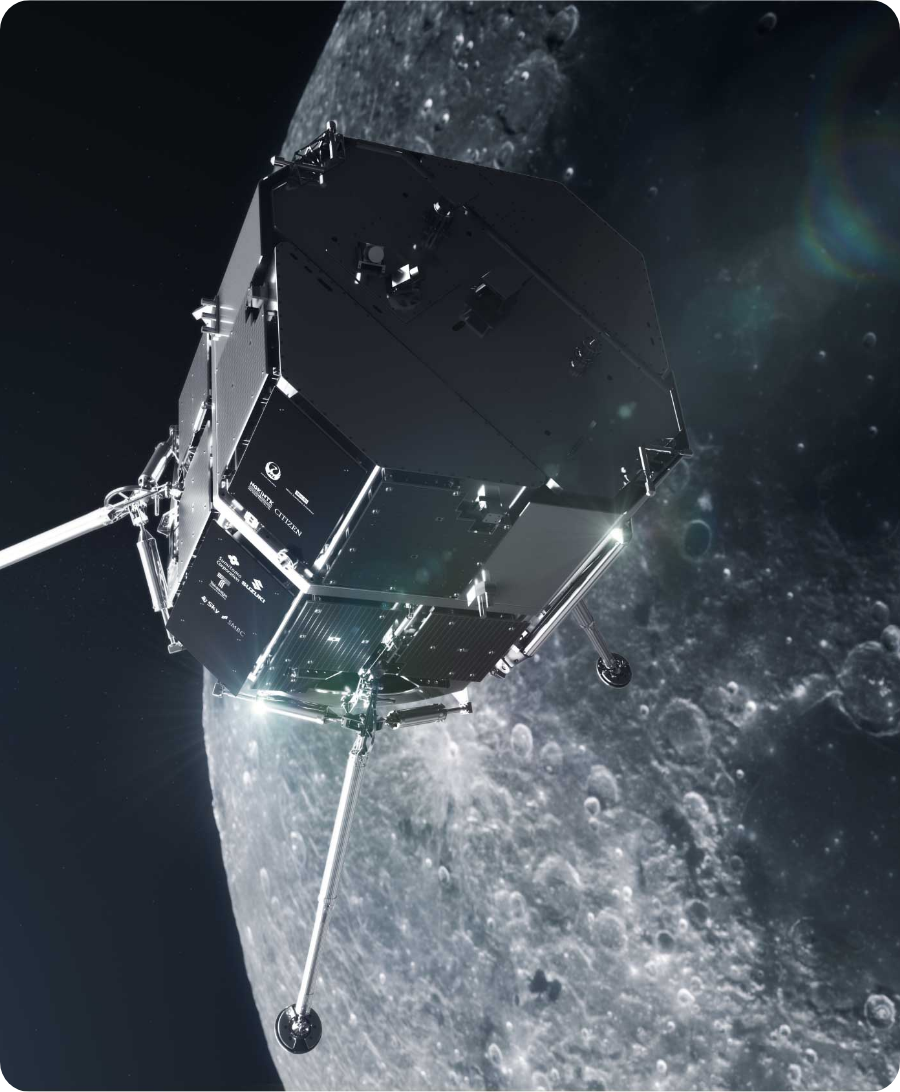 HAKUTO-R Mission 1 Lander Tracker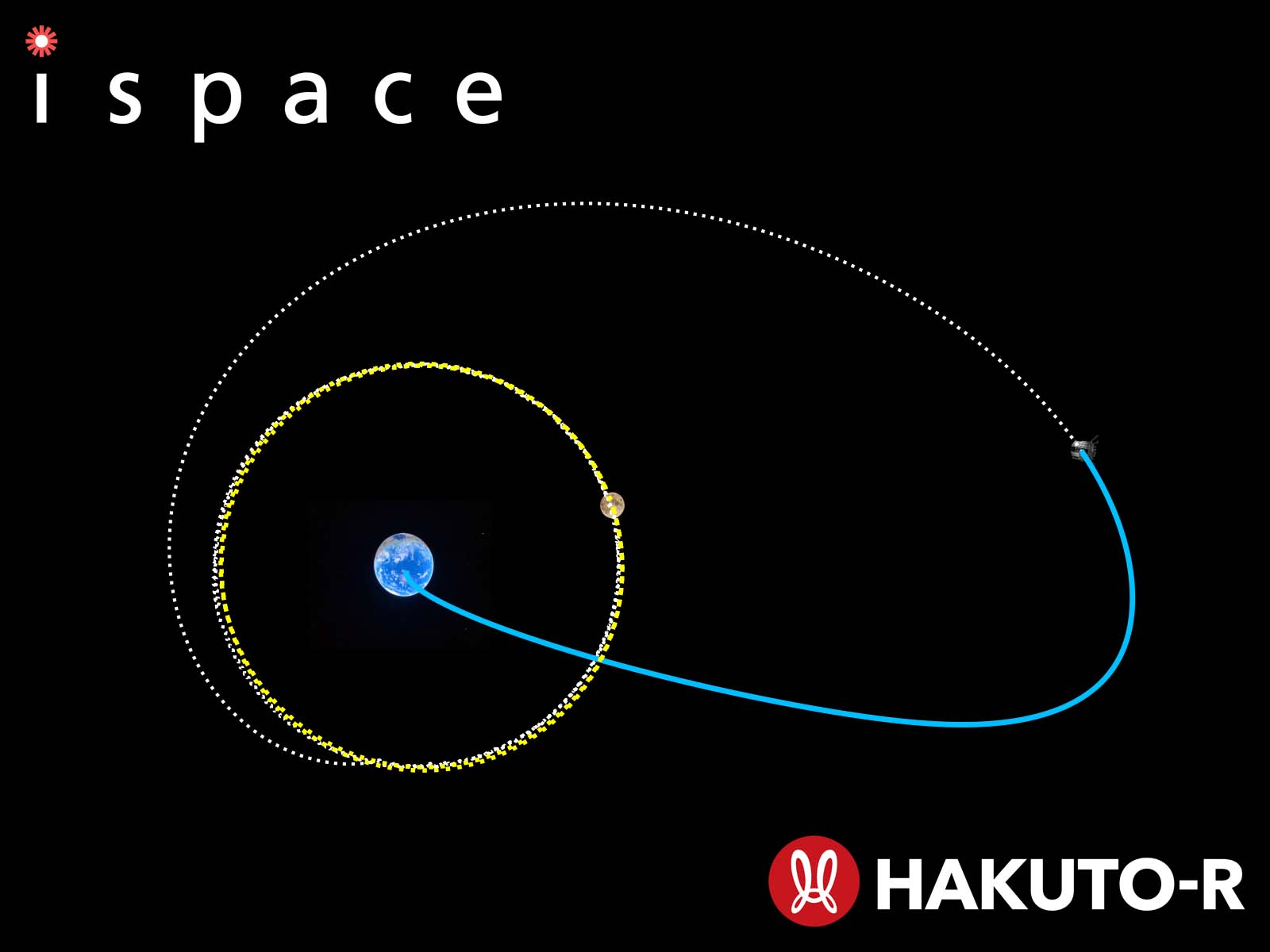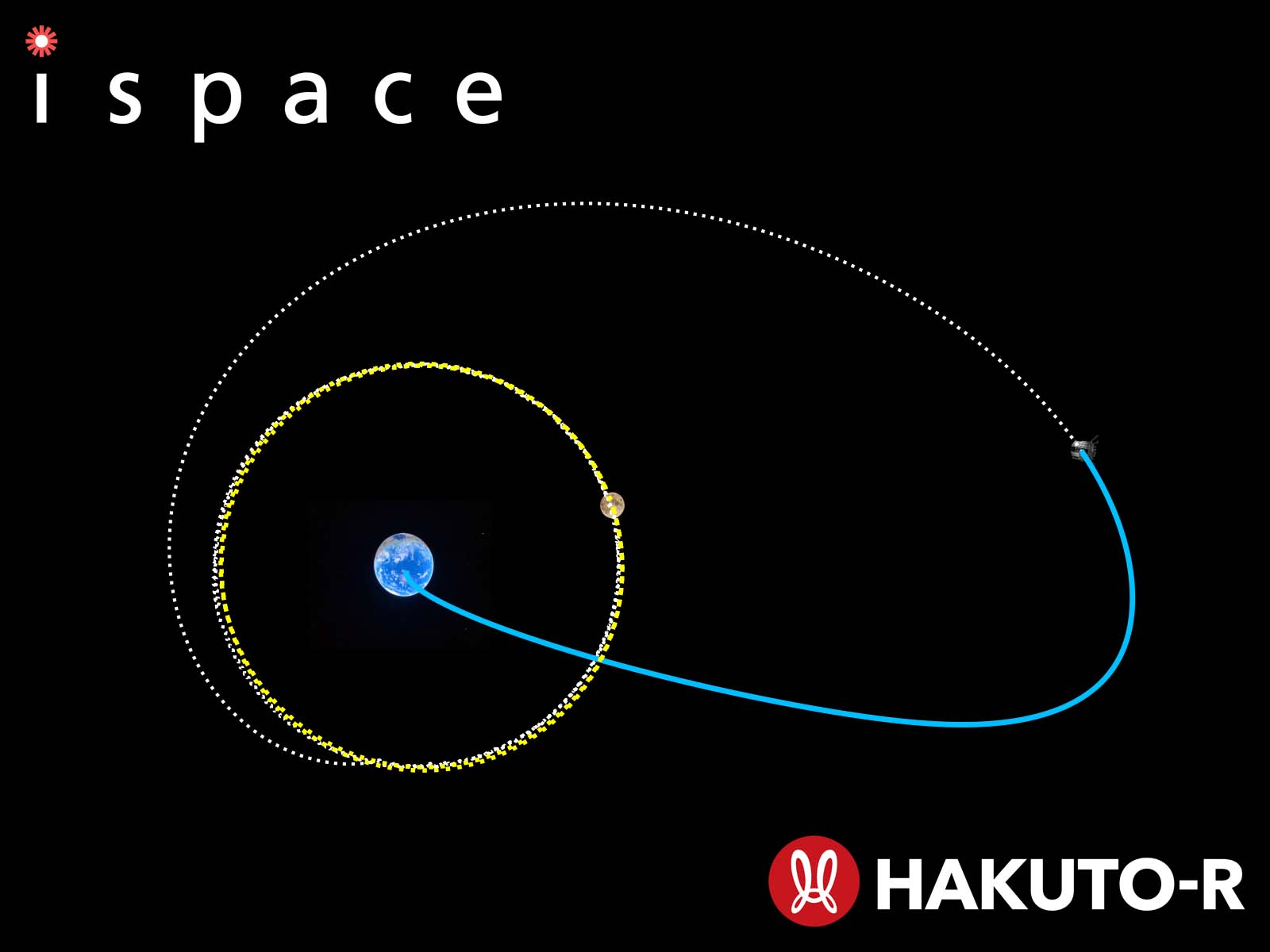 [Image of lander]: Lander's approximate location. [Light blue line]: Lander's path to date. [White dotted line]: Lander's projected path. [Yellow line]: Lunar orbit.
*Graphic as of 2023.02.03, not real-time and for illustration purposes only.
Mission Outline
Going to the Moon is not easy. In order for Mission 1 of the HAKUTO-R program to succeed, various hurdles have to be overcome.
Series 1 Lander
The Series 1 Lander has been optimized for light weight, small size and reliability, aiming to succeed in the first commercial lunar landing.
We are bringing government and private payloads to the Moon.